Connecticut has an array of restaurants to cater to all your deepest date night desires. Dining by candlelight, an intimate atmosphere, excellent company, and free-flowing wine are just a few necessities for a perfect evening. Whatever your prerogative, you'll find the ideal location to spend some quality time with your love. Choose one of these fabulous dining selections for your next evening out with your date.
Ten Twenty Post
For an elegant ambiance with seafood-centric French-American cuisine, check out Ten Twenty Post. The menu has a great selection of savory appetizers fit for sharing. Charcuterie and cheese plates are an excellent option to share and even hand-feed each other, with a combination plate available if you simply can't choose between the two. The oyster list features east and west coast options that any oyster connoisseur would be overjoyed to sample. Seafood favorites like classic shrimp cocktails and tuna tartare are always great choices for something fresh and light. Relish the daily catch or a steamed lobster for something a bit more substantial. Meat lovers can savor a 10 oz filet mignon or 14 oz NY strip with the creamy, sumptuous sauce of their choice. Cocktails, tequila, and wines from Napa Valley to France, the libation choices are ample. Whether you opt for chardonnay and mussels or filet mignon with Bordeaux, you'll undoubtedly revel in a delicious meal with your favorite person at Ten Twenty Post.
Scena Wine Bar
Offering a thoughtfully curated wine and cocktail list, Mediterranean-inspired fares, and a wood-fired brick oven, Scena Wine Bar provides an intimate dining experience. Start your date night with some charred octopus, served with cherry tomatoes, pique peppers, avocado, salad, and lemon aioli, or some hearty steak tartare prepared with truffle aioli, quail egg, and parmesan crostini. Homemade pasta options include chicken & wild mushroom pappardelle, ricotta gnocchi, veal ravioli, and more. For entrees, the grilled hanger steak or wood-fired salmon are tasty dishes to feast on. Opt for the Tricolore or Mediterranean salads for lighter dining, especially if you're saving room for dessert. The various sweets are enticing, with tiramisu and Nutella-filled crepes adorning the dessert menu. Add a couple of glasses of champagne or some after-dinner 18-year Glenlivet, and you have the perfect date night dinner.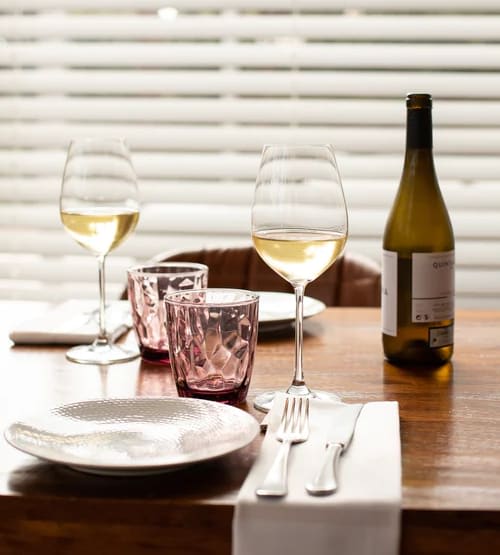 The Goose
Boasting a cozy fireplace, skylights, a 19th-century bar, and American comfort food, The Goose is an ideal location to enjoy a laid-back dinner date with your partner. Sharing a few small plates of clams casino, Maine lobster sliders, and truffle mac & cheese is a great way to sample the tasty bar food offerings. The Goose pizza is a must-try with savory toppings of smoked prosciutto, caramelized pears, gorgonzola cheese, and peppery arugula. If you require something more substantial, the half roasted chicken scarpariello or herb-crusted lamb chops should suffice. For some pre-dinner drinks, stop by for happy hour Monday through Friday from four to six, where well drinks are $6, and all glasses of wine and specialty cocktails are $3 off. Wet your whistle at happy hour and stick around for a casual and delicious dinner in the comfortable indoor locale or the charming terrace of The Goose.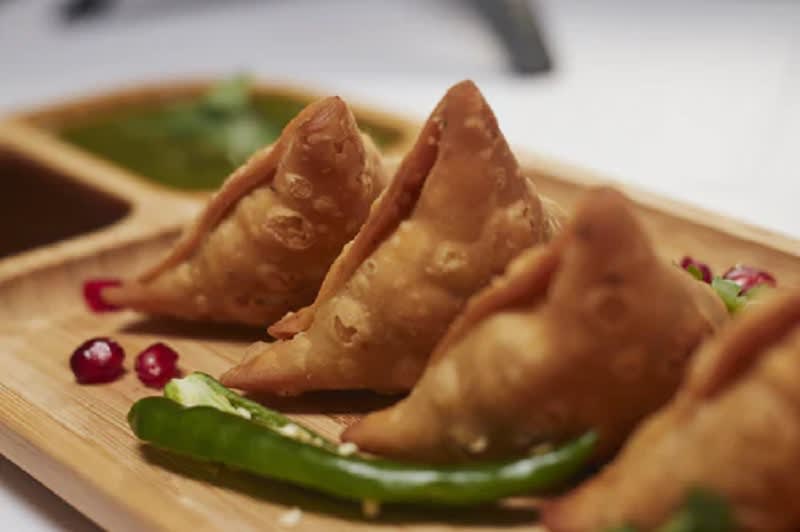 Coromandel
If you love Indian cuisine and a posh yet low key dining atmosphere, you'll adore Coromandel! There is a vast selection of traditional Indian dishes suitable for all, including the gluten-conscious. Order the vegetable platter to sample various fried veggie fritters known as bhajia, including spinach and onion, eggplant, potato, and cauliflower. Some cool and refreshing yogurt raita and sweet mango chutney are perfect pairings to enjoy alongside entrees. Grilled New Zealand lamb chops straight from the Tandoor oven is a luxurious Kashmiri treat seasoned with yogurt, spices, and pan-fried vegetables. Try the fresh prawns cooked with organic yogurt, coriander, and spices, known as Dahi Dhani Jhinga, hailing from the Bengal Bay. A favorite in the US, you can't go wrong with the Punjabi chicken tikka masala. Add a side of traditional Punjabi naan bread to sop up all the harmonious flavors, and you have a perfect family-style dinner to share with your companion.
Brasitas
For some contemporary Latin fares in stylish tropical digs, head to Brasitas. A perfect option for date night is to leave your palate in the hands of the chef by trying the prix fixe menu. The prix fixe offers five delectable courses, each with a suggested drink pairing. The culinary journey begins with blood orange and sangria shrimp ceviche, followed by a frisee salad adorned with roasted beets, goat cheese croquettes, and orange citrus vinaigrette. The third course is a sumptuous plate of Agnolotti sea scallops served with savory mushroom risotto and yellow chile sweet corn sauce. Followed with Garam Masala short ribs and a sweet white chocolate bread pudding to finish, you'll be overjoyed you chose the prix fixe dinner. If you prefer to pick your plates, empanadas, Caribbean-style seafood stew, and hearty carne asada are fantastic choices, among many others. Sip on some red sangria or a pomegranate margarita with your fabulous meal, and you're in for a flavorful culinary experience with your sweetheart.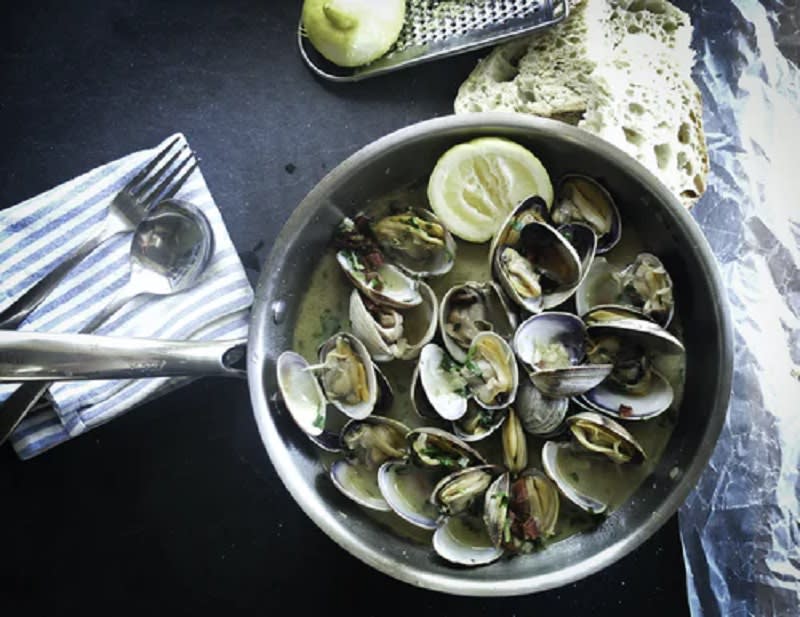 Rowayton Seafood
Revel in an exquisite and upscale waterfront dinner with seafood to match at Rowayton Seafood Restaurant. A perfect appetizer to share, the minor platter features little neck and cherrystone clams, shrimp, and oysters. For a healthier alternative to fried calamari, try the grilled calamari prepared with garlic, arugula, and a balsamic drizzle. A twist on a classic, the spicy tuna tartare is served with cucumbers, sesame, soy, wasabi, toasted rice, and papadum. Once you've nibbled on some fresh and flavorful appetizers, opt for the lobster & mussel paella and pan-roasted halibut for more substantial eats. Date night wouldn't be complete without dessert, so finish your seafood-centric supper with a molten chocolate cake with espresso or dessert wine. Serving fresh and sustainable fish from the Rowayton Seafood Market, wine, spirits, and scenic environs, Rowayton Seafood is an ideal location for your next date night.
Solé Restaurant
Featuring an open kitchen so diners can peer into the action behind the magic, Solé Restaurant offers North Italian fares with modern American inspiration. The luxurious beef carpaccio with black truffles or burrata cheese with grilled leeks and crostini are sumptuous dishes to start your dinner on a sensual note. For a vegetarian option, try the timeless penne rigate with tomato and basil sauce, while the carb-conscious folks can opt for the zoodles with chicken meatballs. If you're seeking protein, try the parmesan-crusted west coast halibut or Roman-style braised beef. Cocktails, beer, and wine are plentiful, ensuring you'll find the proper pairing for your dinner. Whether you're sipping Mezcal with your pizza or drinking an Italian red with a strip steak, the menu and lavish environment will guarantee you undertake a fabulous night with your beloved.
Cava Wine Bar
Cava Wine Bar boasts posh modern Italian cuisine with a focus on local and seasonal ingredients. Start your dinner with some steamed mussels with marinara and a local market salad of fresh greens, balsamic vinaigrette, cherry tomatoes, parmesan, and orange segments. Pizzas feature homemade mozzarella and unique combinations for exciting takes on the classic pie. Specials include the classic osso buco, branzino, burrata caprese, and more. For a lavish treat, order the velvety seafood risotto, teeming with fresh fish and saffron. Satisfy your red meat fix with the wood-fired hanger steak, served with truffle mashed potatoes, sauteed spinach, and chimichurri sauce. Feed your love some profiteroles, or relish a slice of coconut cheesecake for a sweet ending. This restaurant features several local farms' offerings and an intimate patio for an exceptional evening out with your partner.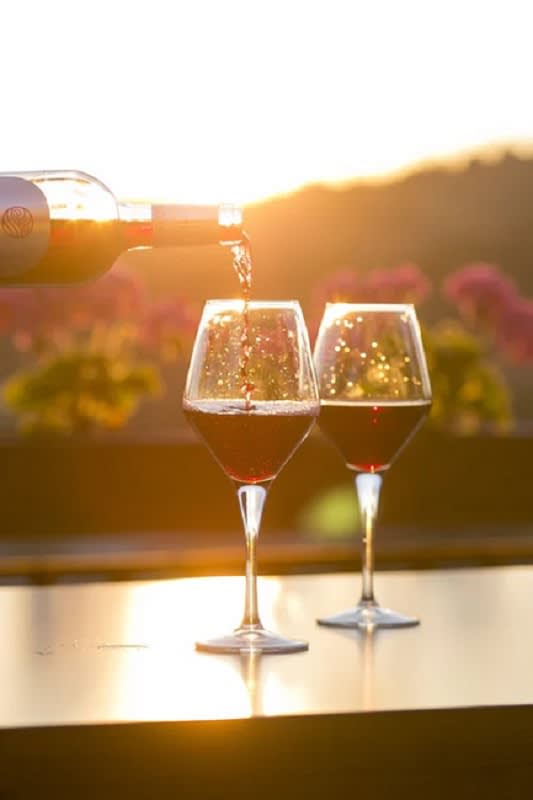 Elm
Elm features seasonal American dishes inspired by the fabulous farmers and fishmongers who provide top-tier ingredients that make the restaurant possible. For a glorious twist on a classic dish, begin with a serving of prime steak tartare, prepared with miso aioli and pickled Fresno chilies. The whole grilled artichoke with garlic aioli or ramp pizza with fontina and sour honey would be perfect for sharing. Some smoked pork belly bao buns or wagyu brisket are melt-in-your-mouth scrumptious options for meat lovers, while a grilled striped bass or whole branzino make for fantastic seafood choices. The wine list is brimming with possibilities from sparkling vino to malbec, a list any wine enthusiast will revere. For an intimate restaurant with fantastic modern takes on American favorites and decadent wine, Elm is an outstanding selection for your next dinner date.


When you're ready to experience all the beauty and wonders of Connecticut and further seek to find a new home here, contact the Marchesi Group real estate team to find the perfect Connecticut houses for sale for you. The Marchesi team has over 30 years of real estate experience and has sold over $300M worth of properties. Look no further than the Marchesi Group when looking for prime Connecticut real estate. Their extensive knowledge and unsurpassed attention to client needs will assure you and your family of a successful search for the perfect luxury property.