Whether you're looking for the perfect date night location or a great place to meet with business partners, fine dining restaurants have been at the top of the culinary world for generations and with good reason. These dining destinations offer world-class service and exceptional ambiance, and they push the boundaries of cuisine to provide every guest with an experience unlike any other.

However, choosing the right restaurant for your evening out can be intimidating. Here are some of the best fine dining establishments in Lower Fairfield County to help you select the right setting for any number of events.
Boca Oyster Bar
Boca Oyster Bar in Steelpointe Harbour has been a beloved Fairfield County hot spot since it opened in 2019. It is well known throughout the area for not only having some of the most amazing views in Connecticut but for serving some of the highest-quality seafood in the county, something Northeast restaurants pride themselves on.

Their various menus consist of extraordinary dishes, including fresh local shellfish on the half shell, New England clam chowder, pan-seared scallops, Chilean sea bass, and a 1 ½ pound stuffed lobster that will impress even the most seasoned seafood lover. They also have a professional lunch tasting menu that includes a starter and an entree for $14.

Their spacious dining room and beautiful patio are open all year round, allowing guests to take in the stunning views in the warm summer sun, as well as the lovely snowy winters. No matter what the occasion, you can rest assured that this restaurant will exceed your every expectation.
Bailey's Backyard
Farm-to-table dining has taken fine American dining by storm, and Bailey's Backyard in Ridgefield exemplifies everything wonderful about this trend. Working with strictly locally sourced ingredients that change with every season, this exquisite restaurant has been at the head of Connecticut's culinary scene since its opening in 1999.

Depending on what time of year you visit the restaurant, you can expect to find an array of locally inspired dishes, such as roasted duck, roast chicken with lentils, and hand-cut pasta with braised rabbit. Because the restaurant provides the names of the farms where their ingredients come from, guests can get components of the dish for their own culinary creations.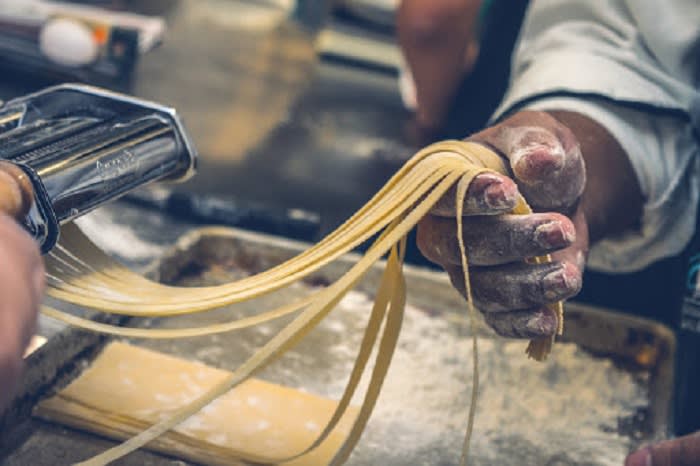 Via Sforza
If you're seeking a truly authentic Italian meal, look no further than Via Sforza in Westport. This high-end restaurant has been preparing some of the most outstanding Italian dishes for decades, making it one of the principal fine dining establishments in the county. Guests enjoy world-class menu items, such as baked artichokes, grilled lamb chops with broccoli rabe, veal scallopini, and an array of pasta dishes that will leave your mouth watering just by reading the menu.

The rustic decor and architecture of this family-owned and -operated restaurant will have you feeling like you've walked straight into an Italian ristorante from the moment you arrive. If that's not enough, their impressive wine list has been hand-selected to ensure you have a premier experience from start to finish.
The Cottage
The Cottage prepares an eclectic blend of cuisines to match the wild diversity of the county itself. This one-of-a-kind restaurant has allowed Chef Brian Lewis to explore every cuisine that inspires him, resulting in a broad-reaching menu with dishes from Japanese, Italian, and American cuisine.

Guests can choose from dishes such as spicy scallop nigiri, a black truffle croissant, wagyu brisket steam buns, lobster spaghetti, duck fried rice, and even their famous burger. While the menu may seem all over the place, the food is to die for, with many guests planning their next reservation before they even get up from the table. This is one of the most popular restaurants in the area, so having a reservation on busier nights is essential.
Evarito's Mexican Kitchen & Bar
For a fun and elevated evening in one of the most visually stunning restaurants in the state, it's time to try Evarito's Mexican Kitchen & Bar in Norwalk. Their unique take on traditional Mexican cuisine has put the restaurant at the top of every critic and food enthusiast's list since their 2018 opening.

The menu includes imaginative treats, such as octopus al carbon, lamb barbacoa tacos, and cauliflower mole, all of which will be sure to give your tastebuds the knockout they've been waiting for. Of course, no trip to a Mexican restaurant is complete without a drink or two. Evarito's has one of the most extensive tequila and mezcal selections in the state, in addition to an over-the-top cocktail menu and one-of-a-kind Mexican wine list that will round out your evening quite nicely.
Kawa Ni
Diners hoping to sample authentic flavors and aesthetics will most certainly find what they're looking for in Westport's Kawa Ni Japanese Pub (or "izakaya" in Japanese). This cozy, intimate dining establishment will have you feeling like you've been transported to old-world Japan, sipping sake or downing a pint of Sapporo beer. Their dedication to upholding the values of Japanese tradition is apparent in every aspect of the establishment.

Don't be fooled by the simplistic style. This restaurant has been serving some of the highest-quality fine cuisines for years. The menu is designed to be shared, with dishes such as miso eggplant, scallop nigiri, pork gyoza, lobster udon, and duck ramen that have left guests absolutely speechless.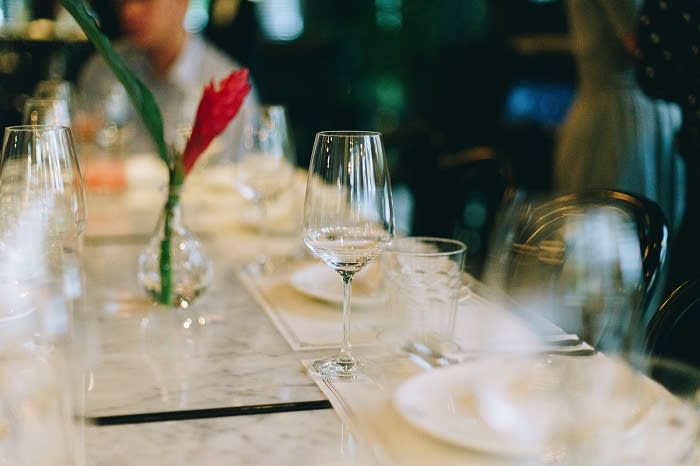 Match
Fine dining is meant to challenge boundaries and inspire the culinary scene to move forward with each passing year. This is what Match has stood for since it opened in 1999. Their unique and ever-changing menu blends perfectly with the restaurant's fun and vibrant space, adding to what is sure to become a memorable experience for you and your dinner party.

The ideal combination of refinement and unpretentiousness can be seen in every dish. While the menu changes daily depending on what local farmers and producers offer, you can expect to see items such as a buttery florentine steak, ricotta gnocchi, and even a poached, smoked, and fried take on a classic raw platter. These chefs are constantly pushing the limits of what American cuisine can be. You are guaranteed a night worth remembering from the moment you step through their doors.
Schoolhouse
With possibly one of the most avant-garde spaces of the restaurants on this list, Schoolhouse Restaurant in Wilton in the Village of Cannondale is located in a renovated 1872 schoolhouse. A definite conversation starter, the decor and aesthetic of this restaurant aren't the only things that set it apart. Chef/owner Tim Labant has spent the better part of ten years dedicated to promoting the idea of locally sourced, farm-to-table dining, with a menu that allows local produce and goods to shine.

Some of the dishes on the menu include slow-cooked pork belly, asparagus soup, pork osso bucco, leek, and truffle ravioli, and a chocolate souffle that will simply astound you. With perfection in every dish, you are sure to walk away with your every expectation exceeded.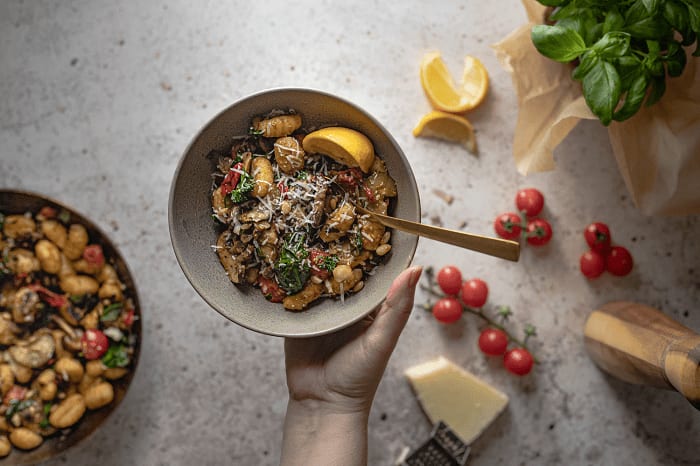 Cafe Silvium
Considered an absolute culinary gem in Fairfield County, Cafe Silvium has taken traditional Italian cuisine and turned it on its head. Taking classic dishes and tweaking them with their own modern twist has earned this restaurant a level of recognition few in the area have achieved.

The unbelievable menu includes such delights as roasted peppers with marinated white anchovies, fried baby artichokes, handmade cavatelli with mushrooms, a pan-fried veal cutlet, and a dessert list that will have you wishing for a second stomach. Of course, this culinary destination is one of the most desired weekend reservations, and the restaurant is often completely booked on Friday and Saturday nights. So, if you're hoping to get in on the weekend, make a reservation in advance.

The world of fine dining has made a home for itself here in Fairfield County, turning these once bland communities into a culinary destination that many foodies find irresistible. If you're thinking about making the move to one of the beautiful and vibrant neighborhoods close to these outstanding restaurants, contact the Marchesi Group Realty. They can help you locate the ideal piece of Fairfield property today.