Fairfield County residents put great emphasis on cultural and artistic endeavors. Locals understand the significant effects art has on personal expression, growth and ensuring citizens of tomorrow's world are well-rounded, cultured individuals. Various regional theaters and community centers continue this critical work, shaping our world with the gentle guidance of arts education and enrichment.
Darien Arts Center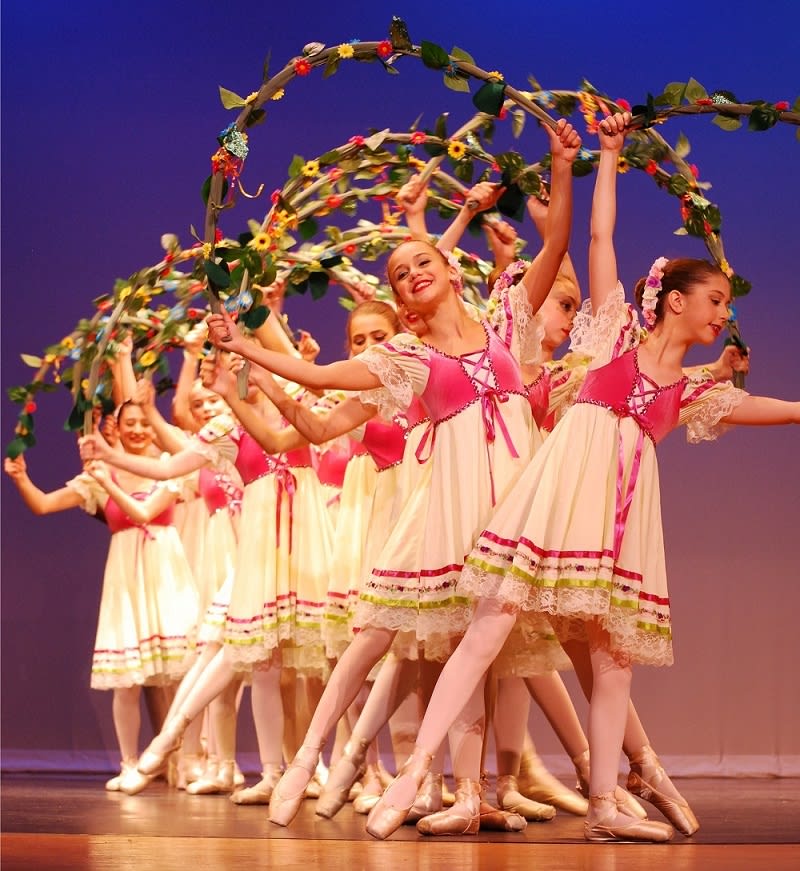 Credit: Darien Arts Center

Bringing a broad selection of visual and performing arts programming to people of all walks of life, the Darien Arts Center is a cultural pillar of Fairfield County. This nonprofit institution has been enlightening the community since 1975, providing the means of artistic expression in music, dance, theater, and visual arts. Programs continue to enrich the community with the crucial support of thousands of regional residents.

Darien Arts Center provides more than classes. It offers a multitude of opportunities for community participation and socialization. Each week, nearly 800 students take classes, with hundreds attending special events and live performances. Events range from student-run dance productions to the celebratory Rocktoberfest, featuring live bands, food trucks, craft vendors, and more. Adults enjoy a variety of workshops, including festive Wreath Workshops and Sip and Paint nights.

As far as classes go, Darien Arts Center has a vast selection. Students aged 3-17 can choose from various dance classes, including ballet, lyrical jazz, contemporary, hip hop, and pointe for seasoned ballerinas. Visual arts courses range from digital iPhone photography and digital illustration to cartooning and painting. Music classes for novices, audiophiles, and the musically inclined, include piano, singing/songwriting, guitar, flute, percussion, and string instruments.

Kids are not the only ones who benefit from exceptional arts education. Adults can take ballet, calligraphy, martial arts, Caregiver & Me courses, and more. Darien Arts Center is treasured by all, giving Darien residents every opportunity to explore their artistic side.
Silvermine Arts Center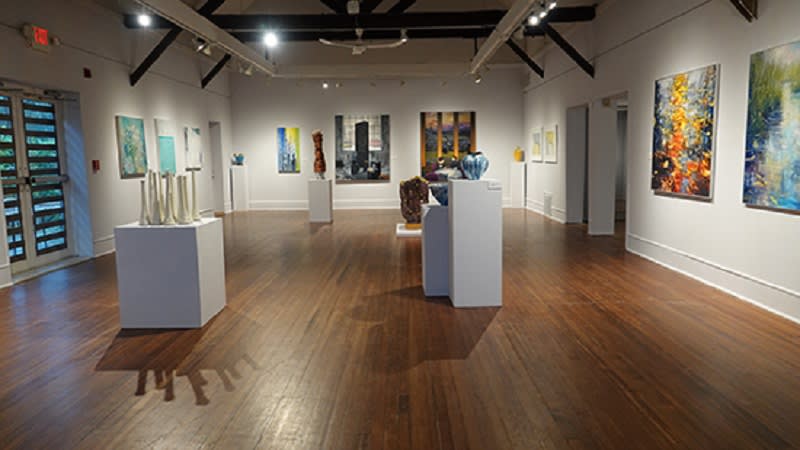 Credit: Silvermine Arts Center

Silvermine Arts Center in New Canaan has cultivated tomorrow's leaders' bright minds through arts education since 1922. From gallery exhibitions to an array of creative ventures, the center's offerings are vast. At Silvermine Arts Center, art is believed to be vital to one's spirit, creativity, and existence, at large. The center encourages growth in youth and adults via arts, arts education, and showcasing artists.

The institution features 20 exhibitions annually, with special solo shows, major invitational theme exhibitions, and prestigious juried competitions presented. Much of the artwork showcased in these exhibitions hail from The Guild of Artists, an association of over 300 professional artists elected to membership by a jury of peers. These artists are multi-disciplined and highly respected, showcasing their artwork in Silvermine galleries throughout the year.

Courses are offered to youth, adults, and families and include ceramics, glass working, felting, metal arts, and more. It's a beautiful thing to have a center where you can join your three-year-old for Family Clay Day and enjoy adult time on Silvermine Saturdays.

Community programming includes various lectures, panel discussions, and artist talks, giving visitors many opportunities to gain perspective and develop artistic skills and literacy. Beyond the Silvermine campus, the Outreach Education Program called Art Partners offers free, curriculum-based art classes to targeted urban schools in Norwalk and Stanford. With private lessons, workshops, exhibitions, and more, Silvermine Arts Center has it all.
Stamford Center for the Arts
The Stamford Center of the Arts is a beloved community treasure expanding the minds of locals and travelers through a varied selection of live acts. According to its website, the Mission of the Stamford Center for the Arts' Palace Theatre is to present, produce, host, and manage the premier performing arts and cultural experiences for the region. The nonprofit cultural arts organization achieves this goal through effective marketing, philanthropy and fundraising, excellent customer service, and community outreach and educational programs.

Educational programming provided by the center helps students foster a lifelong appreciation for the performing arts through the joy of live performances. Additionally, arts education provides tools and inspiration to developing students and theater lovers of tomorrow.

Once revered as "Connecticut's Most Magnificent" in 1927, the Palace Theater was reopened and restored in 1983 for live theatre, dance, opera, concerts, and art exhibitions in the Sackler Gallery. In addition to a full season of entertainment and cultural events, the Palace Theatre is home to the Ballet School of Stamford, Connecticut Ballet, Lumina String Quartet's Chamber Music Institute, Namaskaar Foundation, Stamford Symphony, and Stamford Young Artists Philharmonic. Whether Fairfield County residents delight in watching stand-up comics or graceful ballerinas take the stage, Stamford Center for the Arts is a must-visit.
Westport Country Playhouse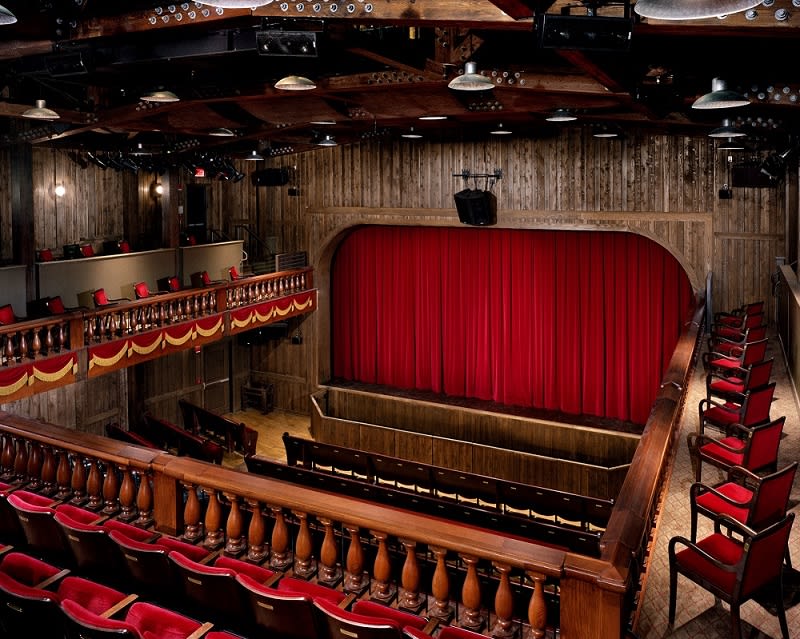 Jason Robards Theatre
Credit: Westport Country Playhouse

Westport Country Playhouse is a historic theater that aims to bridge audiences with artists and mentors with students through the magical world of theater. The nonprofit produces work from actors, playwrights, directors, and designers of various backgrounds, entertaining guests while delving into the issues and intricacies of the human experience.

Though the 2021 performance season is nearly over, there are plenty of exciting performances to catch during 2022. Some 2022 seasonal performances to look forward to including Next to Normal, Straight White Men, and From the Mississippi Delta. Current happenings include free programming, cabaret-style benefit concerts, in-person and virtual theatrical experiences, and so much more. After being close for 15 months, The Playhouse is pleased to bring the patrons of Fairfield County an assortment of intriguing live theatrical productions.
The Bijou Theatre
Boasting a rich and colorful history dating back to 1909, Bijou Theatre retains its vibrant spirit to this very day. At Bijou's inception, silent films dominated the entertainment scene. In response, Lillian Ashmun commissioned architect Ernest G. Southey to design a movie house with a two-story ballroom above. The Bijou would typically offer three or four Vaudeville shows every day, for a mere 5 cents for matinees and 10 cents for evening performances!

Aside from big-screen viewing, the Bijou Theatre was once alive with music and dance. The College of Dancing was established with the help of master dance instructor Daniel J. Quilty, bringing waltz, polka, tap, and ballet lessons to Bridgeport city-dwellers until 1950.

Today, the theater has 200 seats, including theater-style rows and cabaret tables on either side and the mezzanine level. In addition to providing short film concerts, burlesque shows, and the like, patrons have the opportunity to use the theater for private and corporate events.
Sacred Heart University Community Theatre
Originally a vaudeville house in 1920, Sacred Heart University Community Theatre is now a cinema and performance venue boasting over 400 seats. Patrons flock to SHU to grab some refreshments from the concession counter before heading to the auditorium, where they watch live jazz, Broadway shows, classic movies, and family-friendly films. This year, October brings a slew of movie screenings, including favorites Beetlejuice, Monsters, Inc., and The Nightmare Before Christmas. People of all walks of life adore gathering in this iconic piece of history to enjoy a broad range of entertainment year-round.


Fairfield County is teeming with exceptional communities awaiting your arrival and exploration. Once you have experienced the beauty of Fairfield County and seek Connecticut real estate of your own, contact the Marchesi Group. This award-winning team of real estate experts will aid in your quest for Darien, Norwalk, or New Canaan real estate.