The southern coastal region of Fairfield County boasts an abundance of beautiful beaches, sprawling green open spaces, seaside dining, safe suburbs, stellar school districts, and family attractions. It's hard not to fall in love with the rural region that serves as a gateway to New York.

People have flocked to the area for years because of its great schools, sense of community, and kid-friendly amenities. The following guide lists some of the many reasons that Lower Fairfield County is so attractive to families.
Fantastic Schools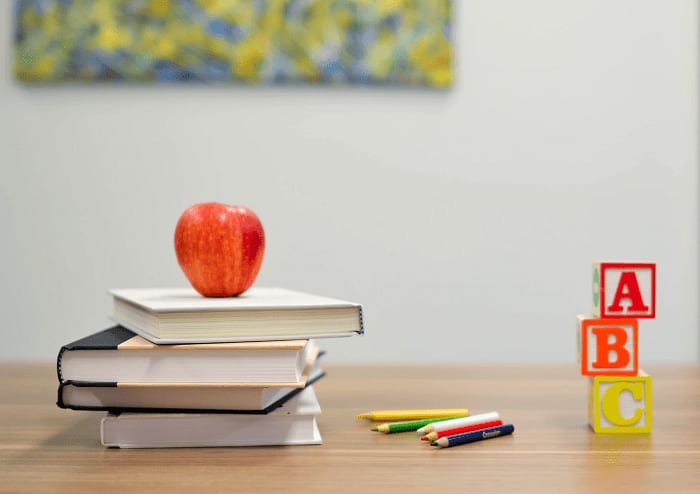 Overall, Lower Fairfield County is one of the best areas to live if you want your children to attend the most prestigious schools in the entire state of Connecticut. While most schools in the area are stellar, Darien, Westport, and New Canaan reign supreme.
Darien
Darien is served by the Darien Public Schools system, which includes one high school, one middle school and five elementary schools. Darien High School, which is consistently highly ranked, earned the No. 1 spot in the "U.S. News Best High Schools in Connecticut," along with ranking in the top 150 nationally and in the top 50 STEM high schools in the country.

Darien's public schools are in the highest-rated District Reference Group, consisting of nine of the area's most affluent and low-need-for-extra-assistance districts among all 162 Connecticut school districts. Darien's Middlesex Middle School received the prestigious Blue Ribbon award, as did the Hindley Elementary School. New Canaan and Westport number among the other Lower Fairfield County districts included in this distinguished bunch.
New Canaan
The New Canaan Public Schools system consists of five public schools and three private schools. It is considered one of Connecticut's best school systems and has earned national recognition for its high performance. Along with Weston and Darien, New Canaan's schools are among the highest-rated Connecticut districts and some of the top in the nation.
Westport
Westport only has one public high school, Staples High School, which was previously ranked No. 4 among Connecticut's best high schools. The area's two middle schools, Coleytown and Bedford, were rated No. 7 and No. 3 in the state. Bedford was also previously awarded the Blue Ribbon Award from the U.S. Department of Education.
Charming Suburbs
Darien is home to some of the most picturesque neighborhoods in Lower Fairfield County.
Tokeneke is a secluded residential community featuring many waterfront homes. It is the most expensive neighborhood with the largest homes.
Noroton is a more affordable Darien neighborhood with some luxury homes overlooking the Long Island Sound.
Noroton Heights has many Cape Cod and Colonial-style homes.
New Canaan has four primary neighborhoods, including New Canaan Center, Pinney's Corners, Talmadge Hill, and Smith Ridge Road. New Canaan Center and Pinney's Corners are slightly busier neighborhoods, closer to the busy town center and downtown district. The other two communities are quieter and more residential, close to many nature trails and parks.

According to Niche, Stamford's best neighborhoods include Newfield, Westover, North Stamford, Belltown, South End, and Springdale. Rowayton is a beautiful place to live in Norwalk, with waterfront homes offering scenic views of the Sound. West Norwalk is also a predominantly residential neighborhood close to the community college.

In Westport, the most popular neighborhoods for families are Compo Commons, Greens Farms, Old Hill, Long Lots, and Saugatuck.
Idyllic Parks & Beaches
Darien
Encompassing 22 acres off Nearwater Lane, Weed Beach is a serene spot to spend the day swimming or relaxing. Amenities include five paddle tennis courts, six tennis courts, children's play areas, picnic areas, a bathhouse, a fit trail, and a concession stand.
Pear Tree Point Beach is one of the most stunning beaches in all of Fairfield County. Located on the mouth of Goodwives River, Pear Tree Point sprawls across eight acres off Pear Tree Road and offers a beautiful gazebo that overlooks the Sound along with two beaches, a boat launch ramp, and a picnic area with tables and grills.
At Darien's Cherry Lawn Park, you'll also find the state-of-the-art Darien Nature Center, designed to encourage interest and respect for our natural world and environment. The center is home to various animals, an exhibit gallery, a library, and several classrooms. Outdoors you'll find 27.5 acres of fields, trails, and a pond.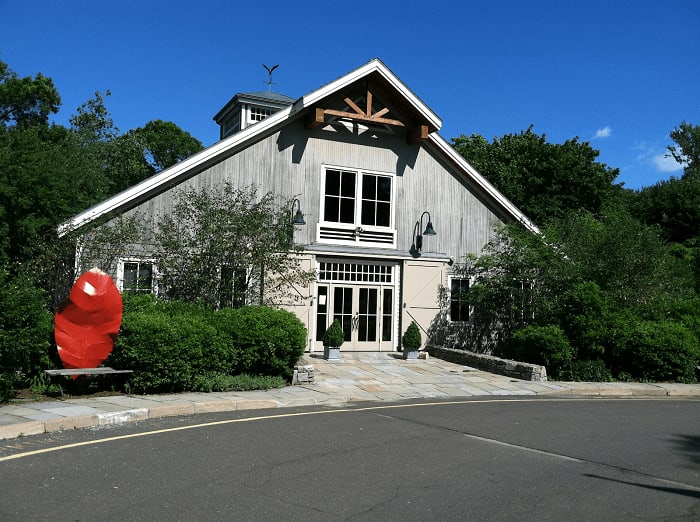 Other notable parks in Darien: Tilley Pond Park, Woodland Park Nature Preserve, McGuane Park, Frate Park, Baker Park, Selleck's Woods Nature Preserve, and Stony Brook Park.

In New Canaan, you'll find the Waveny Park on South Avenue and the New Canaan Nature Center, an arboretum, botanical garden, and nature preserve that regularly hosts events.

Apart from boasting two pristine beaches, Stamford is home to multiple parks that should keep you and your family busy year-round. The most popular parks in Stamford are Mill River Park and Cummings Park, which is a public beach. Stamford is also home to Jackie Robinson Park, which is named after the legendary baseball player.

The Sherwood Island State Park is a public recreation area nestled on the Long Island Sound and a significant attraction in the Westport area. Here you can go swimming, fish, or just explore the wetlands and beach. As Connecticut's first state park, Sherwood Island is a unique and significant part of the region's history.

Fairfield is home to the Fairfield Historic District, Lake Mohegan, Connecticut Audubon Society Center, and the town-owned South Benson Marina.
Family-Friendly Events & Festivities
Living in Lower Fairfield County means starting a life in a tight-knit community with strong values and year-round family-friendly events and festivities.

The Darien Community Association collaborates to host a myriad of fun activities, from academic lectures to afternoon tea sessions to free classes and much more. Your children will love participating in the annual Halloween Family Fest, Lawn Easter Egg Hunt, the Holiday Scavenger Hunt, and Holiday Magic at Grove Street Plaza.

New Canaan hosts its fair share of annual activities, too, including the New Canaan Nature Center Fall Fair, a Halloween Parade, the Easter Egg Hunt, Family Fourth Fireworks, Christmas Caroling, and Saint Mark's May Fair.

Norwalk hosts the St. George Greek Orthodox Festival, which offers Greek cuisine, Pontic Greek dances, and a carnival. Norwalk is also the home of the Round Hill Highland Games Festival, the Stepping Stones Museum for Children, and the Maritime Aquarium.
In Stamford, you can spend an afternoon visiting the Stamford Museum and Nature Center for a variety of family-friendly activities including enjoying a picnic on the Meadow, taking a scenic walk through the Center's 80-acres of nature trails, visiting the animals at Heckscher Farm, or taking advantage of the amazing exhibitions in the Stamford Museum Galleries.

If you're interested in museums, educational programs, or the arts, then you and your family might want to spend a day in Fairfield, where you can visit the renowned Regina A. Quick Center for the Arts or the Fairfield University Art Museum.
Kid-Friendly Dining Options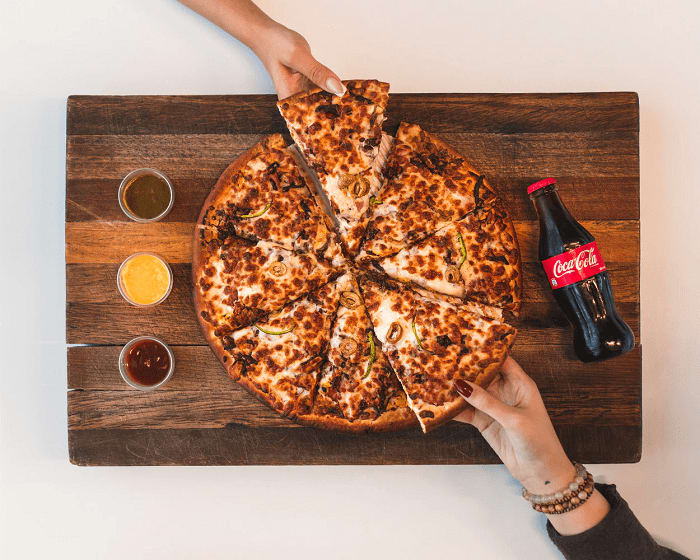 There is something special about taking your kids out to a family dinner or brunch, especially for a special occasion. Maybe they just won a soccer game or aced a challenging test, and you want to celebrate! Lower Fairfield County residents have their pick of places to choose from in the area, ranging from creative pancake breakfasts to fun taco nights.
More fun places to dine with the whole family: Colony Grill (Norwalk, Fairfield, and Stamford locations), Rowayton Pizza in Norwalk, Little Pub (Fairfield), Burgers Shakes and Fries (Darien), and Craft 260 in Fairfield.

If you and your family can no longer resist the siren song of Lower Fairfield County, contact us today, and we'd be happy to show you the many houses for sale in Connecticut. Whether you're hoping to find Darien homes or New Canaan real estate, our team will go above and beyond to help you find your dream home.
Sustainable Fairfield County
In 2018, ten Fairfield County communities, including Darien, Easton, Greenwich, Fairfield, New Canaan, Norwalk, Trumbull, Weston, Westport, and Wilton, joined forces to create an environmental sustainability and responsibility initiative.

The Sustainable Fairfield County is a cooperative organization dedicated to creating locally driven initiatives to advance environmental preservation and sustainability in the nation. The organization vows to make a healthier Fairfield County to preserve the land for generations to come.