Are you considering moving to Fairfield County and buying one of the Connecticut waterfront houses on the market? There are hundreds of beautiful homes available in Darien, Stamford, and Norwalk within easy commuting distance to New York City. If you plan to buy one for your family, it's best to understand what living in a waterfront home means.
Waterfront Areas in Fairfield County
Most of the best Connecticut waterfront houses are located on the shores of Long Island Sound. Long Island Sound is a unique body of water called an estuary — a place where freshwater from rivers mixes with saltwater from the ocean. One of the most productive ecosystems in the world, estuaries are home to more than 1300 species. Here are some of the towns along Long Island Sound where Connecticut waterfront houses are available.
A coastal town with a population of 21,000, Darien is one of the best places to live in Connecticut (and one of the wealthiest towns in the United States). Located on the Metro-North Train line, it is only a 50-minute commute to New York City and has plenty of clean water around which homes are built.
An affluent coastal city located approximately 40 miles from New York City, Rowayton is the home of three stellar beaches and is as picturesque as they come. This is a family-oriented community with a host of small-town events and a selection of water sports.
Located on Long Island Sound, Stamford is ranked as one of the best 100 places to live in the U.S. If you want to look at Connecticut waterfront homes that are just 30 miles from Manhattan and have plenty of amenities to offer, Stamford is your place. Known for its music and live theatre venues as well as outstanding water activities, Stamford offers fantastic housing opportunities and a desirable lifestyle.
On the northern shore of Long Island Sound, Norwalk has scenic beaches, some of the best oysters in the world, and vibrant nightlife. Norwalk houses are popular with young professionals, mostly due to future job growth.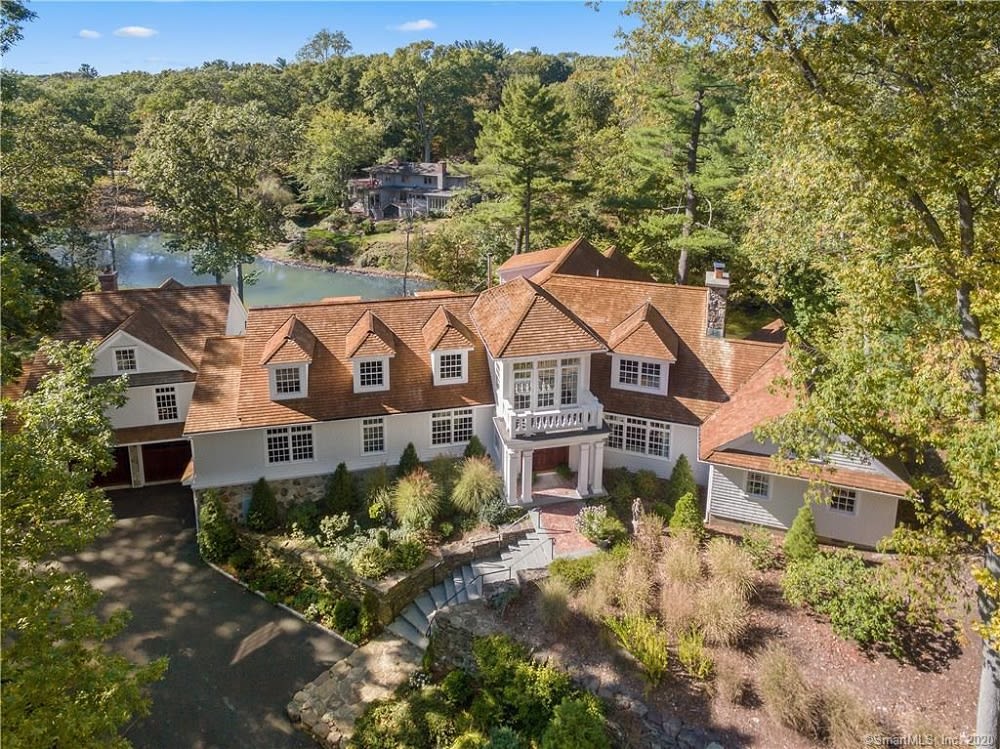 What to Know Before Buying Connecticut Waterfront Houses
Thinking about moving to one of the areas listed above? Considering buying waterfront homes for sale in Connecticut so you can enjoy the beach, boating, and relaxing on the water? While living on the water has many benefits, there are some things you need to know to be properly prepared for your new lifestyle.
Living by the water means the peaceful sounds of lapping water, endless recreational opportunities, and a resort-like lifestyle. It also means you will need to deal with certain environmental side effects that aren't present when you buy a property that is further inland, such as taking flooding precautions and being more aware of potential rusting. Make sure you are well-informed so that you can take preventative and ongoing measures to keep your home in the best possible shape and enjoy it for years to come.
Values of waterfront property
Connecticut waterfront houses will always be popular with those who want to live on the water while still having easy access to a major metropolitan area as well as the relaxed lifestyle of living in a small community. The median list price of homes in Fairfield County has risen almost 12% since last year and is currently $669,500. Experts on Darien real estate and other waterfront areas in Connecticut predict these values will continue to rise as more people realize they can work remotely and enjoy a beautiful waterfront home while still retaining their jobs. This makes investing in homes for sale in Connecticut a solid decision that will strengthen your financial future.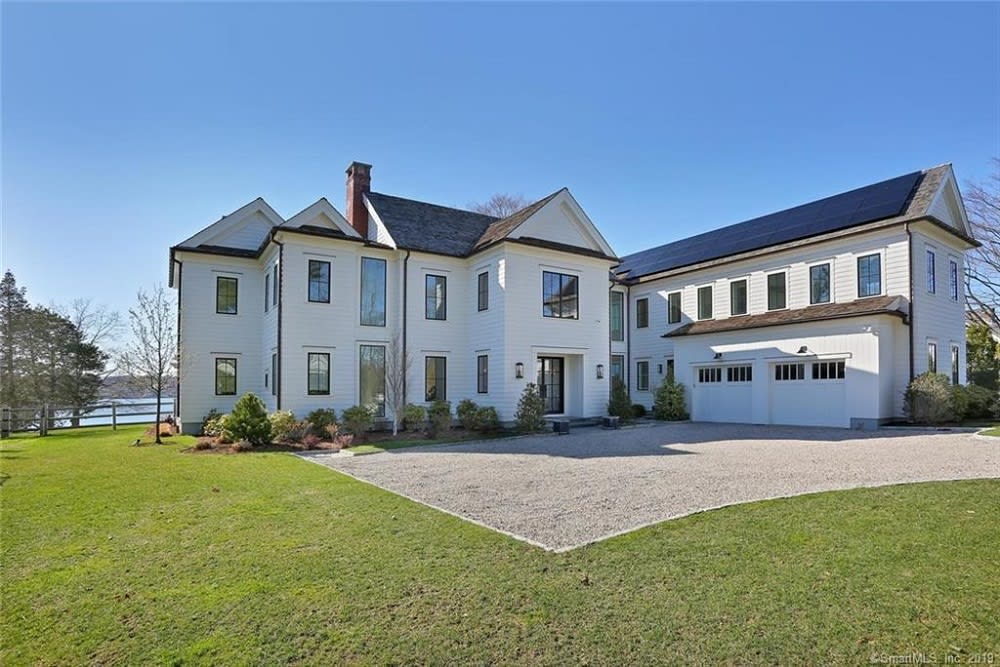 Tips for Buying Connecticut Waterfront Houses
Ready to make your waterfront dreams a reality? Here are some tips on how to buy the best Connecticut waterfront houses for your unique needs:
Show the sellers you're serious about buying and get a better feel for your budget by getting pre-approved for a mortgage to buy Stamford, Rowayton, or Norwalk houses.
Know precisely what you want
What does your ideal piece of property look like? Though you may not get everything on your wish list, knowing what your perfect home looks like will help you decide which homes to see in person and narrow down your favorites.
Be prepared to act quickly
Hot homes in this market can sell quickly, and there's nothing more frustrating than finding Connecticut waterfront homes you love only to lose them to a more motivated buyer. Instead of thinking about whether or not to make an offer on a home you're interested in, be prepared to make an offer on the spot.


Now is a great time to buy waterfront Fairfield County real estate and enjoy a relaxed lifestyle on the beach. If you're ready to make your waterfront dreams come true, reach out to an experienced local real estate agent like those at Marchesi Group for expert guidance.